Wasilla Youth Club
IWelcome to Wasilla Youth 360!
CONTACT THE WASILLA CLUB:  wasilla@youth-360.org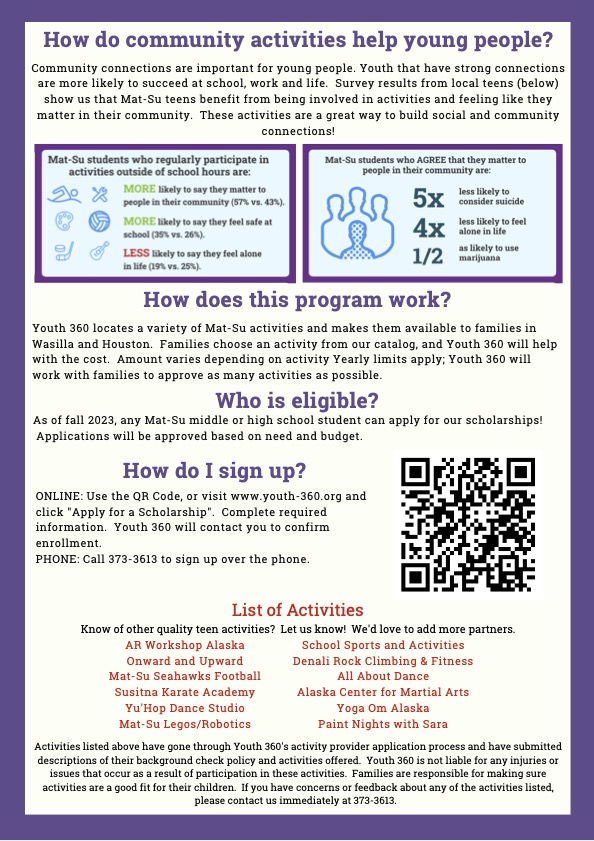 Need to register your Wasilla Middle or High School student for our clubs?
Meet Our Staff:
Jovan Archuleta-Club Manager
Mr. A is a veteran with career experience in program management, leadership development, law enforcement and mental health counseling. He has a strong background in youth development through coaching, running experiential learning activities, and providing mentorship for youth, teens and those with special needs. He is well known and loved as a regular contributor and leader and agencies like REACH097, Team Rubicon, Set Free Alaska, Thrive Mat-Su, the American Foundation for Suicide Prevention, Northgate Alaska, and Mat-Su Special Olympics. His positive impact was so noticeable in only his first year moving to Alaska, he received a nomination as United Way of Mat-Su's Volunteer of the Year.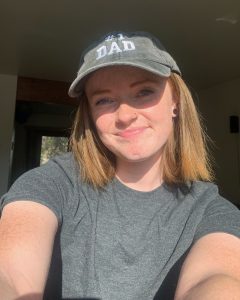 Chris – Youth Engagement Specialist
Hello, my name is Chris. I've been working at Youth 360 since July 2020. Born and raised in Northern California, I moved to Alaska in 2017. I attended Sierra College in Truckee, CA where I studied social services. I then transferred to UAA to continue my studies in Alaska. I enjoy my job with Youth 360 because I'm given the daily opportunity to make a positive impact in the lives of youth. It's incredibly fulfilling to watch them grow and discover their strengths. Outside of work you can find me spending time with my husband, friends, and our two cats. I also enjoy theatre, dance, and being outdoors.
Gabe – Youth Engagement Specialist
Youth Engagement Specialist-APPLICANTS NEEDED!