Wasilla Youth Club
Important Info: Please let us know via email, phone or text (if you have not) if you would like your youth to be able to:

– Leave Youth 360 without you here. In the past we have marked a Yes, No, or Please Call on their forms. Yes or no, with added instructions if needed, would be preferable now that we have such a large amount of attendees. We do not allow youth to leave program and return unless it is for an appointment, sports, or a family related activity. With permission youth can leave our program for the day without an adult or the bus present. That being said, many of our youth enjoy walking to Carrs or to fast food restaurants for snacks. As stated previously, we do not allow youth to leave and come back for that purpose, but many prefer to go there immediately after school and then arrive at our program around 3:00 pm.

With permission from you, we have no problem with this. Please just let us know your preferences and talk with your youth as it is becoming a very popular activity and some groups have gone without talking to parents prior.

Please note that the Wasilla Public Library is no longer open to youth for entry without an adult present due to misuse of the space.

– Or take pain medication for headaches such as:  Ibuprofen  Acetaminophen  Neither/Both…
CONTACT THE WASILLA CLUB Rebecca Sullivan, Club Manager (907)352-8379 wasilla@youth-360.org
 Wasilla Club schedule:
2023 Transportation Schedule:
Any Questions? Call or text Rebecca at 208-953-1197 or email her at wasilla@youth-360.org.
Meet Our Staff
Rebecca – Manager
Hi! My name is Rebecca. I've been the Youth 360 Wasilla Manager since February of 2020. My favorite part of the job is getting to love and support youth, who then learn to love others and themselves better, which leads to a more kind/joyful community. When not at work I enjoy spending time with my husband and son. I also appreciate reading, nature, travel, my friends, and spontaneous adventures.
My last day working at Youth 360 will be March 31st, 2023. I will miss you all!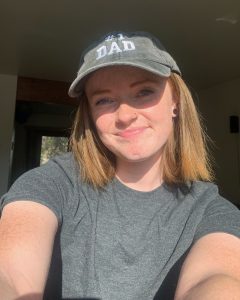 Chris – Youth Engagement Specialist
Hello, my name is Chris. I've been working at Youth 360 since July 2020. Born and raised in Northern California, I moved to Alaska in 2017. I attended Sierra College in Truckee, CA where I studied social services. I then transferred to UAA to continue my studies in Alaska. I enjoy my job with Youth 360 because I'm given the daily opportunity to make a positive impact in the lives of youth. It's incredibly fulfilling to watch them grow and discover their strengths. Outside of work you can find me spending time with my husband, friends, and our two cats. I also enjoy theatre, dance, and being outdoors.
Gabe – Youth Engagement Specialist
Ethan – Youth Engagement Specialist